Baranova S. V., Khaba N. V., Tur V. K. The lexical peculiarities of the economic articles (on the basis of English newspapers)
Keywords:
lexical peculiarities, economics articles, economics terms, clichés, contractions.
Abstract
The peculiarities of the vocabulary in the mass media as the main source of implementing the
economic lexis into the person's consciousness are analysed. The lexical units of newspaper articles
are also defined and interpreted. The groups of terms in such texts are distinguished, semantic types
of lexis are investigated, the most widely used clichés and abbreviation are described. The functions
of vocabulary in newspaper economic articles are classified.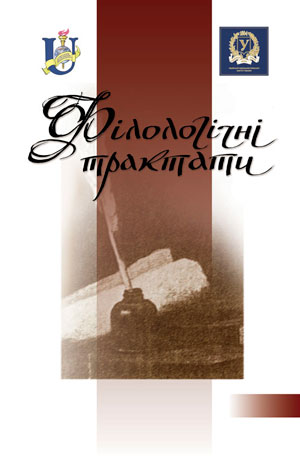 Downloads
How to Cite
Баранова С. В., Хаба Н. В., & Тур В. К. (2020). Baranova S. V., Khaba N. V., Tur V. K. The lexical peculiarities of the economic articles (on the basis of English newspapers) . Philological Treatises, 6(4), 9–15. Retrieved from https://tractatus.sumdu.edu.ua/index.php/journal/article/view/377