Kalantayevska G. P. The peculiarities of flora and fauna representation in the stories of Jevhen Gutsalo
Keywords:
emotional state, mood, flora and fauna, biosphere, impression.
Abstract
This article deals withthe peculiarities ofpsycho-emotional perception of flora and fauna by the
lyricalcharacterof Jevhen Gutsalo's stories.It turns outthat the abilityto accept nature vividlyand
variously sincethe childhoodforms theharmonicpersonality. Itdevelopsestheticvision andobservation.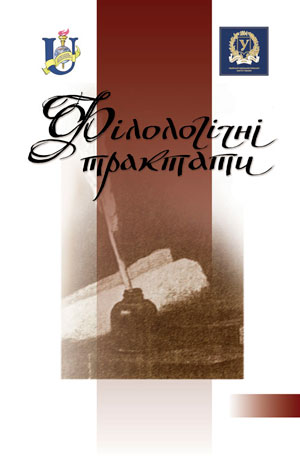 Downloads
How to Cite
Kalantayevska G. P. (2020). Kalantayevska G. P. The peculiarities of flora and fauna representation in the stories of Jevhen Gutsalo. Philological Treatises, 4(3), 150–156. Retrieved from https://tractatus.sumdu.edu.ua/index.php/journal/article/view/579