Shchyhlo L. V. Integrative approach to modeling the translation process and language personality of a translator
Keywords:
discourse ontology of translation, discourse analysis, integrative approach, integrative model of translation, language personality of a translator.
Abstract
The article deals with the theoretical and methodological framework of integrative approach to the modeling
of the translation process from a position of integrative discourse analysis, basing on three phases of the
translation process – creative, receptive and recreative that highlights the real semantic dynamics taking place
within translation's literary discourse. Discourse analysis is productive for translation theory only if translation
itself is an interdiscourse activity considering both linguistic and extralinguistic factors. Integrative translation
studies make it possible to understand the translation process as a kind of cognitive translators's activity taking
into account the creativity of the language personality, as well as a whole range of factors that determine and
accompany translation process. The creativity of language personality of a translator refers to an inner resource
of a translator that eliminates the stereotypical ways of his thinking and discovers new methods of solving
translation problems.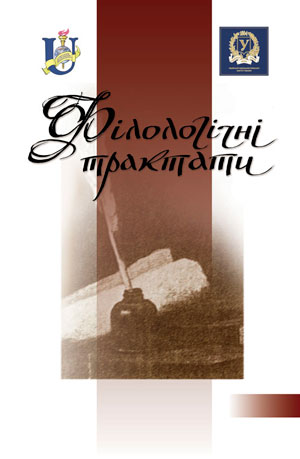 Downloads
How to Cite
Щигло Л. В. (2020). Shchyhlo L. V. Integrative approach to modeling the translation process and language personality of a translator. Philological Treatises, 7(1), 67–73. Retrieved from https://tractatus.sumdu.edu.ua/index.php/journal/article/view/369