Nazarenko O., Vetoshkina M., Gavrylenko A. Verbalization of the concept friendship in English fairy tale discourse (based on the novels "Harry potter" by J. K. Rowling)
Keywords:
concept, fairy tale discourse, friendship, verbalization.
Abstract
The article deals with special aspects of the verbalization of concept FRIENDSHIP in modern
fairy tale discourse. The given research studies a term "concept", its constituent structure and
functional meaning in linguoculture. Linguo-cognitive structure of concept FRIENDSHIP and verbal
means of its realization in English linguoculture scope were analyzed. Lexical units, certain parts of
speech, informal expressions and idioms that reflect concept FRIENDSHIP were emphasized.
Systematization of means of concept FRIENDSHIP verbalization in English fairy tale discourse was
performed.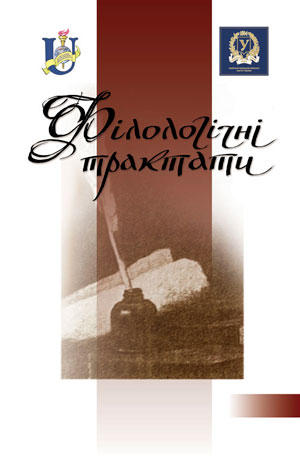 Downloads
How to Cite
Назаренко О., Гавриленко А., & Ветошкіна М. (2020). Nazarenko O., Vetoshkina M., Gavrylenko A. Verbalization of the concept friendship in English fairy tale discourse (based on the novels "Harry potter" by J. K. Rowling). Philological Treatises, 8(4), 27–32. Retrieved from https://tractatus.sumdu.edu.ua/index.php/journal/article/view/293