Kalantaievska H. P. Humanitarian sphere of life of ukrainian society in S. Yefremov's "Diaries"
Keywords:
humanitarian sphere, displays of demoralization, censorship, fake ukrainization.
Abstract
The article deals with S. Yefremov's attitude to processes that took place in the humanitarian sphere and
showed devastating impact of the Bolshevik ideology on middle and higher education, science, literary life,
theater, publishing etc, all that national spirituality depended on. Attention is drawn to the displays of
demoralization of pupils, students, teachers, scientists, artists - all those who have been actively used in the class
struggle by party officials. The work also considers publicist's views on dominance of party nominees in academic
circles, the displacement of disobedient scientists, the struggle against universal Christian values in educational
work, tough censorship in book publishing, periodicals, artistic life, teaching and so on. The author analyzes
Yefremov's assessment of fake ukrainization which provoked understandable opposition in the society and had
lucrative political goals.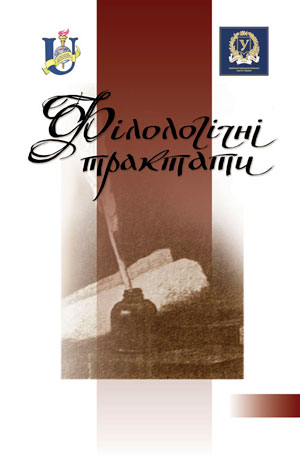 Downloads
How to Cite
Kalantaievska H. P. (2020). Kalantaievska H. P. Humanitarian sphere of life of ukrainian society in S. Yefremov's "Diaries". Philological Treatises, 8(3), 101–111. Retrieved from https://tractatus.sumdu.edu.ua/index.php/journal/article/view/285