A NEW DISENFRANCHISED TYPE OF PERSON IN UKRAINIAN AND RUSSIAN SMALL PROSE OF THE LITERARY EMIGRATION OF 1919–1939
Keywords:
small prose of emigration writers of the interwar XX century, Volodymyr Leontovych, Vasyl Fedorov, type of a new disenfranchised person.
Abstract
This article deals with the evolution of a disenfranchised type of person in the works of small prose of Ukrainian and Russian emigration writers in the period between 1919 and 1939.
In the stories by V. Leontovych and V. Fedorov the type of disenfranchised person is presented and formed under the conditions of the Bolshevik Regime. Thus, the characters of the works find themselves in situations of alienation or conflict with the Bolshevik authorities: among these we encounter Sarah Solomonivna, a professor, the nationalist Kost, Olexander Levenets (stories by V. Leontovych «Sarah Solomonivna», «Hynut Mriyi», «Vyhnantsi»), and the peasant Varenyk (stories by V. Fedorov «Sud Varenyka»). These disenfranchised individuals have no place in the new society.
The stories show how these individuals perceive hostility of the new order, the last one catching them all up gradually, and how each of these characters is being subjected to tests and trials by the new government. The attitude towards the protagonists from their neighbours and colleagues changes, giving place to arising suspicion and distrust.
The main characteristics of the new type of disenfranchised person of the 20–40s are alienation from both the politics of the new government and from the native environment, accompanied by a deep mental fatigue caused by the painful loss of the motherland, the last one developing into existential loneliness.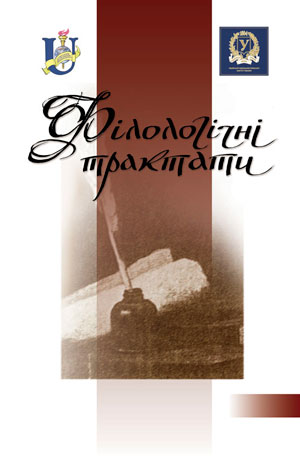 Downloads
How to Cite
Zhylenko , I. (2020). A NEW DISENFRANCHISED TYPE OF PERSON IN UKRAINIAN AND RUSSIAN SMALL PROSE OF THE LITERARY EMIGRATION OF 1919–1939. Philological Treatises, 12(1), 143–149. Retrieved from https://tractatus.sumdu.edu.ua/index.php/journal/article/view/901