THE EXPRESSION OF DESTRUCTIVE LOVE IN OVID'S HEROIDS WITH EMOTIONAL MEANS
Keywords:
emotionality, expression, psychologis.
Abstract
The search of scientists of the XXI century is increasingly focused on a sphere that is not available for direct observation – the sphere of emotions. Therefore, the issue of the emotive component of a literary text at different levels relates to priority areas not only of modern linguistics. Emotions represent the linguistic picture of the artistic universe of the poet, reveal the inner world of his characters. The existential-sensual sphere is a manifestation of the subjective attitude of a person to the surrounding reality and himself in the mental space of the artist.
Ovid subtly reproduces the spiritual world of a loving woman in the inexhaustible wealth of emotional manifestations and unique individual identities. The main object of unfortunate love in Heroides is a married woman or hetaera. Ovid is a vivid representative of the sensually-earthly Eros. The ancient man, for whom the idea of sin was extraneous, was not embarrassed by the sensual nature of his love in various forms, focusing all his interest in earthly existence, adored desires. However, the sensual Eros of Heroides with not the happy ending is aesthetically beautiful.
Having refused from the usual August poetry themes related to the historical past of Rome or the events of his personal life, Ovid in Heroids turns exclusively to mythological themes, popular in Neo-Téric poetry or Hellenistic poetry, depicting the heroines of Greek mythology and Sappho herself by the psychology of contemporary Roman women. Ovid's Heroides reflects the fact that the psychology of a loving woman has not changed much since the time of the Roman Empire.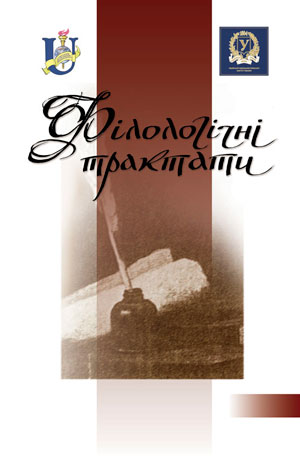 Downloads
How to Cite
Maystrenko , L. . (2020). THE EXPRESSION OF DESTRUCTIVE LOVE IN OVID'S HEROIDS WITH EMOTIONAL MEANS. Philological Treatises, 12(1), 82–89. Retrieved from https://tractatus.sumdu.edu.ua/index.php/journal/article/view/894