I. Kobyakova, A. Plakhonina, D. Emelyanov. Ukrainian and english enigmatic texts: translation aspects
Keywords:
enigmatic text, adequate translation, riddles
Abstract
The article deals with the English and Ukrainian enigmatic texts, methods of their translation. Attention is being focused upon the phenomena of self-organization and self-control i.e. the evolution, function and modification. The complex consideration of the research items are being objectified by the modern linguistic tendencies and topically textocentric approach. Basic research metasigns are verbally explicated and empirically illustrated. The further investigation is being welcome.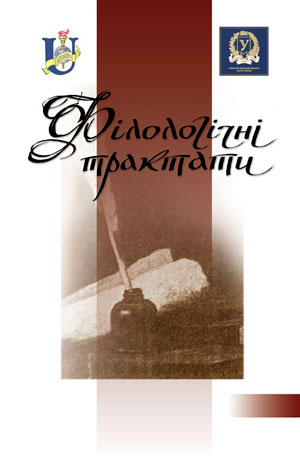 Downloads
How to Cite
І. К. Кобякова, А. С. Плахоніна, & Д. Ємельянов. (2020). I. Kobyakova, A. Plakhonina, D. Emelyanov. Ukrainian and english enigmatic texts: translation aspects. Philological Treatises, 10(1), 46–49. https://doi.org/10.21272/https://doi.org/10.21272/ Ftrk.2018.10(1)-06