Gorbolis L. Ecocritical measurements of Ukrainian literature: suitability and admissibility of the application (by example of "The forest song" by Lesya Ukrainka)
Keywords:
ecocriticism, study of literature, ecological culture, environmental competence of the character.
Abstract
In the article we ground on the rational application of ecocriticism, as a methodological
approach, to the analysis of Ukrainian writers' works. Proposed interpretation of drama "The Forest
Song" by Lesya Ukrainka from the point of ecocriticism.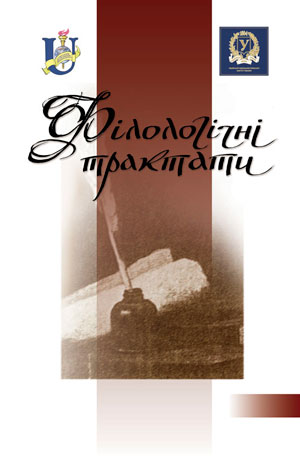 Downloads
How to Cite
Горболіс Л. М. (2020). Gorbolis L. Ecocritical measurements of Ukrainian literature: suitability and admissibility of the application (by example of "The forest song" by Lesya Ukrainka). Philological Treatises, 3(3), 5–10. Retrieved from https://tractatus.sumdu.edu.ua/index.php/journal/article/view/656