Dehtyarova L. The taxonomy of loan names
Keywords:
anthroponym, anthroponymics, ethnonim, onomatopoeia, taxonomy, proverbs, helenististion, myths, sclavins, Antes people, Scythians.
Abstract
The article in question analyses the loan anthroponyms,researches their etymology,reasons of
theirpopularit. The most frequently used anthroponyms have been selected for the research.
Their relation to the Slаvonic history and mythology is being established.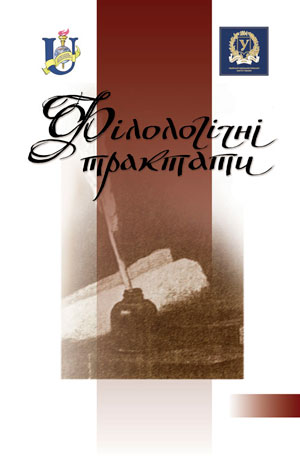 Downloads
How to Cite
Дегтярьова Л. І. (2020). Dehtyarova L. The taxonomy of loan names. Philological Treatises, 4(3), 21–37. Retrieved from https://tractatus.sumdu.edu.ua/index.php/journal/article/view/560