Matkovska I. V., Makarenko Y. G. The comparative aspect of lexico-semantic translation peculiarities of author`s nominations in fantasy
Keywords:
фентезі, художній переклад, перекладацькі засоби, компаративний аналіз, апелятив, реалія, онім, магічна семантика.
Abstract
The article considers the principles of the translation of different language units with
fantastic semantics in a fantasy novel. It presents the comparative analysis of the approaches
to the translation of the fantasy-colored lexemes on the basis of Ukrainian and Russian
translations of the novels by J. K. Rowling.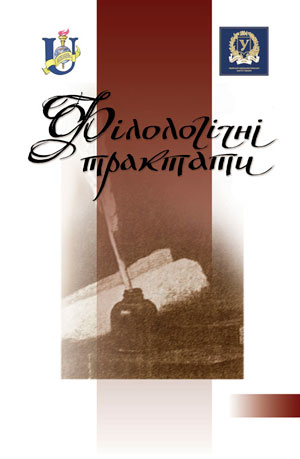 Downloads
How to Cite
Матковська І. В., & Макаренко Ю. Г. (2020). Matkovska I. V., Makarenko Y. G. The comparative aspect of lexico-semantic translation peculiarities of author`s nominations in fantasy. Philological Treatises, 4(4), 80–84. Retrieved from https://tractatus.sumdu.edu.ua/index.php/journal/article/view/544