Medvid O., Tkachenko M. Secondary denumeral units of contemporary English
Keywords:
numeral, denumeral, syntactic words, conversion, affixation, derivate, semi - functionality.
Abstract
The article touches upon the linguistic and cognitive aspects of the secondary demunerals "only" and
"between". Specifically, the analysis of word formation peculiarities of these derivate units, their role and
functions in English belles-lettres discourse is carried out.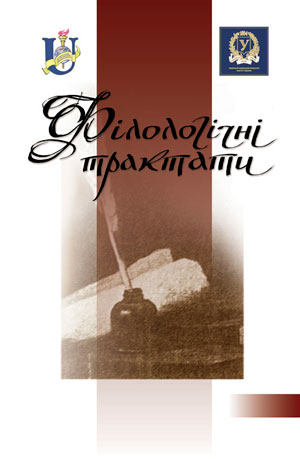 Downloads
How to Cite
Медвідь О. М., & Ткаченко М. О. (2020). Medvid O., Tkachenko M. Secondary denumeral units of contemporary English. Philological Treatises, 5(1), 97–101. Retrieved from https://tractatus.sumdu.edu.ua/index.php/journal/article/view/514