Medvid O., Khodtseva A., Diachenko I. Linguopragmatic translation features of business and military terminology in political speeches
Keywords:
political discourse, political speech, terminological unit, transformation, translation, business terms, military terminology.
Abstract
The article is devoted to the study of translation aspect of business and military terminology, used
in political speeches of US Presidents Barack Obama and Donald Trump. The main task of political
text is to manipulate the choice of its recipient through language means. Usage of terminological
units adds pragmatic colouring to a political speech, hence proper decoding of specific terminology
provides adequate transmission of communicative and pragmatic aspects and does not violate
individual style of politician. The main translation transformations of business and military
terminology are transcoding, calque, generalization and concretization, omission and addition,
equivalent, antonymous and descriptive translation ─ the article examines and analyzes the specific
cases of their application.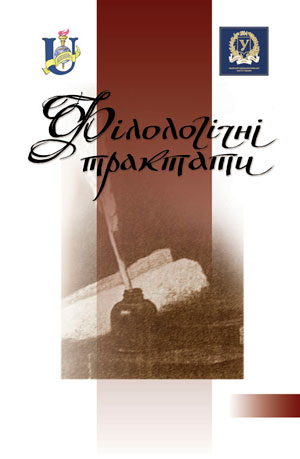 Downloads
How to Cite
Medvid O., Khodtseva A., & Diachenko I. (2020). Medvid O., Khodtseva A., Diachenko I. Linguopragmatic translation features of business and military terminology in political speeches . Philological Treatises, 9(2), 62–68. Retrieved from https://tractatus.sumdu.edu.ua/index.php/journal/article/view/170