Zhylenko І. R., Yemelyanova A. D. Death motive in the novel of Michael Artsybashev «Sanin»
Keywords:
life, death, suicide, the black hole.
Abstract
The present article concentrates on one of the most important motives of M. Artsybashev's literal activity: the
death motive. Along with the life motive in the novel «Sanin», it has a crucial meaning.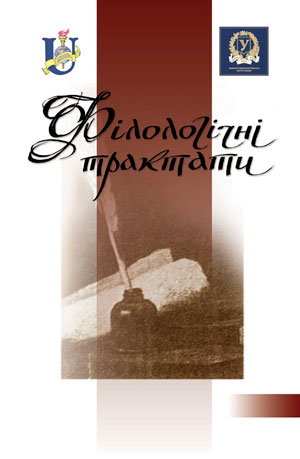 Downloads
How to Cite
Zhylenko І. R., & Yemelyanova A. D. (2020). Zhylenko І. R., Yemelyanova A. D. Death motive in the novel of Michael Artsybashev «Sanin». Philological Treatises, 6(3), 5–10. Retrieved from https://tractatus.sumdu.edu.ua/index.php/journal/article/view/390