Ushchapovska I. V. Сonvergence of brand language elements
Keywords:
brand, brand language, convergence, verbal identity, visual identity, audial identity, brand communication.
Abstract
In the attempt to find a solution for the successful brand formation, scientists have developed
different approaches to brand studying. In the article, brand is considered from the linguistic
perspective. In particular, brand language, the way brand communicates with the audience, is the
object of the study. Therefore, the aim of the article is to identify brand language as an integrative
linguistic feature; to state the convergence of verbal and non-verbal elements of brand language
when forming a successful brand language.
Brand language refers to the words, signs, sounds and other expressive means used to
communicate the brand. Brand language comprises verbal and non-verbal identities, meaning it is
developed on the verbal and non-verbal levels. Brand's verbal identity is the words, phrases, and
terms used to describe the brand. Non-verbal elements of brand language can be divided into visual
and audial identities. Visual identity or visual brand language contains the graphic components that
together provide a system for identifying and representing a brand. Audial identity can be
described as the unique, proprietary music and sound that emotionally convey a brand's
essence and values. Being perceived, brand language elements blend in the minds of the audience,
providing interaction of the words, colors, graphics, and sounds. In the article, we suggest brand
language be an example of the convergence of verbal and nonverbal elements.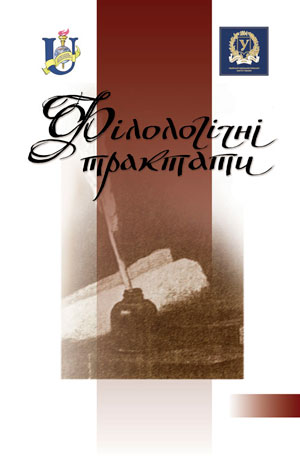 Downloads
How to Cite
Ushchapovska I. V. (2020). Ushchapovska I. V. Сonvergence of brand language elements . Philological Treatises, 9(1), 115–120. Retrieved from https://tractatus.sumdu.edu.ua/index.php/journal/article/view/153