A. V. Prokopenko, I. Chuprina. Translation strategies of the ukrainian military terminology on the basis of english media discourse.
Keywords:
military terminology, descriptive translation, abbreviations, transcription, transliteration, substitution.
Abstract
The article deals with the translation of Ukrainian military terminology on the basis of English media discourse. Military sublanguage continues to exist in a certain historical period of the country, simultaneously is subjected to the laws of evolutionary development. Its core, that is terminology and periphery, is replenished by «neologisms», that is, words, idioms, appeared at a certain stage of development of the military sublanguage for transferring of a new military realities and concepts. While investigating journalistic texts, it becomes obvious that the choice of the translation method of military terminology directly depends on the structure of the term itself. The results of the research prove that the most widespread and popular methods of translation of simple and multicomponent (complex) terms are lexical and semantic substitutions, descriptive translation, and calculating. In the process of translating abbreviations, the most frequently used prisms are the translation of the full form, as well as semantic substitutions, transcription and transliteration.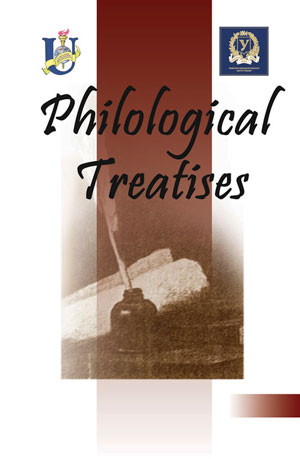 Downloads
How to Cite
А. В. Прокопенко, & І. Чуприна. (2020). A. V. Prokopenko, I. Chuprina. Translation strategies of the ukrainian military terminology on the basis of english media discourse . Philological Treatises, 10(4), 62–67. https://doi.org/10.21272/https://doi.org/10.21272/Ftrk.2018.10(4)-8