WHY HEROES FAIL: NATIONAL IDENTITY IN JIN YONG'S MARTIAL ARTS NOVEL THE BOOK AND THE SWORD
Keywords:
wuxia, hero myth, ethnicity, cultural heritage
Abstract
Martial arts fiction presents a number of signs that define Chinese cultural separateness and reflect national identities of Chinese communities around the world. In this paper, we select the novel The Book and the Sword of Jin Yong, the most celebrated martial arts author, to analyze how the wuxia conventions can be applied to represent the formation of a new emigrant identity under the foreign rule and under the influence of abandoned Mainland China. Setting his novels in the mythical past allows Jin Yong to freely discuss the cultural, social and political circumstances of his present that contribute to the configuration of this new national identity. Examining comparative studies on martial arts fiction, we note that moral codes of Chinese chivalrous swordsmen and Western knights-errant do not differ significantly; moreover, these heroic images remain similar in different cultures and pertain to the universal mythic structure. We argue that the modified hero myth expressed in a work of national fiction always represents a cultural identity of a particular nation, a certain symbol through which the nation perceives itself and introduces itself to others. Although national identity is an imaginary construction that does not comprehensively reflect reality, each member of the nation (a native or diasporic resident) recognizes values and truths communicated through mythic storytelling. We show that national identity in the analyzed novel is not a stable concept and individuals can change their political loyalties depending on the circumstances or their preferences, but regardless of their ethnical origin. We conclude that the novel relates the failure of the nationally aware elite to establish self-governing within the state in order to defend their national identity from the foreign politically dominant group.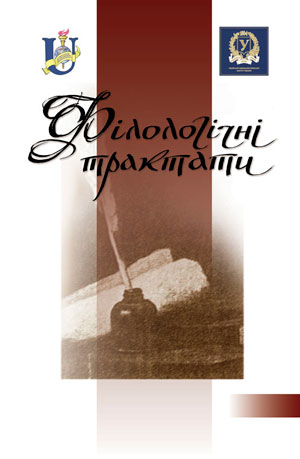 Downloads
How to Cite
Fedosova , M. (2022). WHY HEROES FAIL: NATIONAL IDENTITY IN JIN YONG'S MARTIAL ARTS NOVEL THE BOOK AND THE SWORD. Philological Treatises, 13(1), 123–130. Retrieved from https://tractatus.sumdu.edu.ua/index.php/journal/article/view/976