MOTIVATIONAL CHARACTERISTICS OF ETHNIC NOMINATIONS IN AMERICAN LINGUOCULTURE
Keywords:
racism, discrimination, hate speech, racist language, ethnonym
Abstract
Despite the сurrent trends towards society democratization, globalization, strengthening cross-border communication and cooperation, the issues of national, sociocultural, and individual differences continue to remain topical and not infrequently lead to the display of discrimination as a form of intolerance. Notable for the US context has become the type of discrimination that rests on ethnic and racial differences. This paper considers the issues of exteriorizing hate speech in the American linguoculture which has become extremely topical in the context of recently livened up global antiracist sentiments and movements. The topicality of the issues under study is reinforced by the deficiency of research on the cognitive motives behind the racist ethnonyms in American English. This research focuses on the ways of verbal manifestation of racial discrimination on the grounds of ethnicity attributed to the objects of nomination. Moreover, we make an attempt to give our own definition of the racist language as well as to determine and to classify racist ethnic nominations according to the criterion of their motivation. For this purpose, by applying the continuous sampling approach we drew up a list of 50 lexical units (racist ethnonyms) selected from articles of modern American news websites like ABC News, NBC News, the Atlantic, and NBR. In the result of analysing the selected sample, we came to the conclusion that in American linguoculture, the representatives of any ethnic group may become exposed to discrimination. However, the main targets of racism are African Americans, Asians, and the indigenous ethnic groups who are being discriminated against because of their gastronomic preferences, pronunciation features, skin color, etc. In addition, among popular associates that lead to the creation of ethnonyms are specific realities of the world, onomastic units, animalistic and anthropometric motives. The most popular motive for the formation of racist ethnic nominations is the gastronomic one.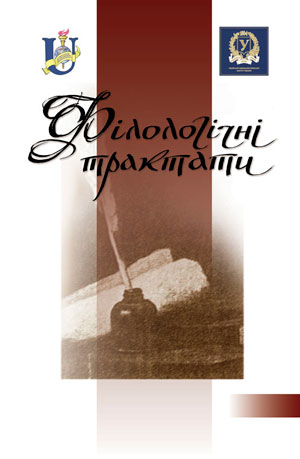 Downloads
How to Cite
Yehorova . О., & Dreval К. (2022). MOTIVATIONAL CHARACTERISTICS OF ETHNIC NOMINATIONS IN AMERICAN LINGUOCULTURE. Philological Treatises, 13(1), 17–23. Retrieved from https://tractatus.sumdu.edu.ua/index.php/journal/article/view/963