S. V. Podolkova. Principles of scientific and technical text analysis.
Keywords:
Scientific and technical text, communicative and pragmatic purport, factual information, terms, term combinations, communicative function.
Abstract
Intensive exchange of scientific and technical information makes actual providing effectiveness of its сommunication and recipience. The paper considers classification of scientific and technical texts based on the criterium of text communicative purport. The research of epistemic and linguistic means of influence upon the addressee, peculiar for these texts, shows that the choice of linguistic and structural organization of researched texts is determined by their main communicative function – informative function. Representation of accurate and detailed factual information, use of terms and term combinations, passive syntactic constructions, simple two-member sentences with nominal enumeration and homogeneous members, complex sentences with multi-staged subordinate connection are means of author's communicative and pragmatic purport realialisation. The obtained results prove that structure and composition peculiarities, exact definitions and clear organization of text reprezentation are aimed at the achievement of its main purpose – effective transfer of scientific and technical information.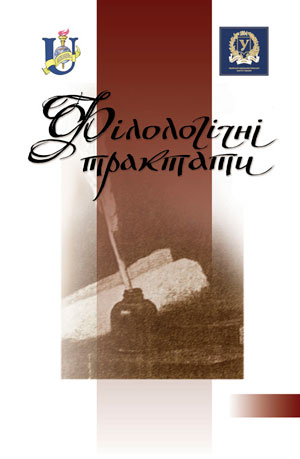 Downloads
How to Cite
С. В. Подолкова. (2020). S. V. Podolkova. Principles of scientific and technical text analysis. Philological Treatises, 10(2), 90–100. https://doi.org/10.21272/https://doi.org/10.21272/ Ftrk.2018.10(2)-12