Specificity of Understanding the Problem of Gender Relations in Jhumpa Lahiri`s Writing
Keywords:
gender, assimilation, identity, immigrant, transculture, tradition, «our», «other».
Abstract
The article deals with the specificity of understanding the problem of gender relations in Jhumpa Lahiri`s writing (the American writer of Bengali origin). The article`s aim is to explore the peculiarities of gender relations in the context of the transculture paradigm in Jhumpa Lahiri`s writing. Research methods: historical and typological (determining the specifics of themes, motifs, images, story features of the writer`s works), hermeneutic (interpretation of various aspects of the literary text), narratological analysis (specifics` analysis of J. Lahiri`s narrative manner).
It is indicated that the study of gender issues is important in the modern literature discourse. The differences between the adaptation of men and women to the new cultural environment are clearly seen in Jhumpa Lahiri`s writing. Yes, men`s purpose is to realize their "American dream", as most of them emigrate in search of a better life, scientific and academic goals (an example is the man from the story "Mrs. Sen`s"). Like Bengali families, men have every right to make all the important decisions in the family. The features of Indian women's adaptation to the new culture, which are seen not only in overcoming the language barrier, but are traced in everyday life and in relations with men, are analyzed.
Women have completely different adaptation experiences. The problem of gender relations is traced to the identity crisis of the Indian woman in America, who balances between cultures and lives in two worlds: wants to be American and at the same time not forget her "desh" (literally "homeland" in Bengali).
A stereotyped image of an Indian woman who "sacrifices" herself and remains in despair within the American apartment`s walls is portrayed in Jhumpa Lahiri`s works. Gender specificity is seen in the role of "invisible existence": heroines are associated with maids who can cook dinner and wash socks only. Women seek refuge in the past and avoid the present.
Unlike men, the assimilation process is much more difficult for women. It is mentioned that J. Lahiri shows the material dependence of women on men. The problem of gender relations that is also associated with the decline of family values, where marriage becomes a temporary matter, is no less important.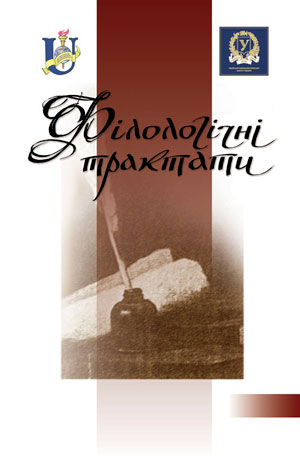 Downloads
How to Cite
Yalovenko, O. (2020). Specificity of Understanding the Problem of Gender Relations in Jhumpa Lahiri`s Writing. Philological Treatises, 12(2), 136–143. Retrieved from https://tractatus.sumdu.edu.ua/index.php/journal/article/view/930