The Reflection of the Era of the "Roaring Twenties" in the F.S.Fitzgerald's Novel «The Great Gatsby»
Keywords:
Roaring Twenties, Jazz Age, American Dream, Prohibition era, bootlegging, jazz.
Abstract
The article deals with the portraying "Roaring Twenties" which marked a legendary and unprecedented period in the history of American society. Though this era goes back to the beginning of the 20th century, it has never stopped arousing deep common interest because of its uniqueness. Having been abundantly reflected in numerous pieces of art and literature, "Roaring Twenties", synonymously named "The Jazz Age", go on provoking public discussion and reevaluation. If viewed in literary terms, this epoch is certainly linked with the name of Francis Scott Fitzgerald (1896-1940) and with his best known novel "The Great Gatsby" filmed five times. The writer is considered to be one of the best chronicler of the American 1920s. Fitzgerald's masterpiece had embodied many symbols and icons of America which travelled though one hundred years and still feature contemporary society. The articles attempts to outline extra-lingual information and data that shape the temporal and cultural background of the novel. It aims at providing the readers with sufficient additional information that may significantly enlarge on the novel context grasping. It proposes a detailed description and interpretation of symbols and markers of the American 1920s which typically feature "Roaring Twenties" and the ways they are projected onto Fitzgerald's story. In particular, the focus is made on American Dream doctrine, New York of the 1920s, the conflict between "the old money" and "the new money", feminism and fashion, alcohol and crime, music, cars. Some parallels between the author's life story and his characters are also specified.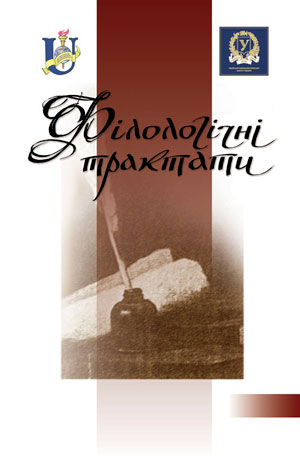 Downloads
How to Cite
Diadechko, . A. (2020). The Reflection of the Era of the "Roaring Twenties" in the F.S.Fitzgerald's Novel «The Great Gatsby». Philological Treatises, 12(2), 7–14. https://doi.org/10.21272/Ftrk.2020.12(2)-1