THE CONCEPT OF «GRATITUDE» AS A VERBAL AND VALUABLE DOMINANT OF MEDIATEX (on the example of Thanksgiving day)
Keywords:
gratitude, concept, dominant, value appraisal, meaning, axiological potential.
Abstract
The article is devoted to the study of the concept of «gratitude» relevant in modern discourse on the material of the media texts combined in the book Thanksgiving day (of the daily All-Ukrainian newspaper «Day»). An attempt is made to determine the conceptual content of the concept of «gratitude» through the verbalized means of objectifying this ethnocultural formation.
      The concept of «gratitude» in the analyzed texts plays the role of the semantic dominant, viewed through the prism "Without memory there is no gratitude, and without gratitude there is no historical (institutionalized) memory" which defined their semantic structure.
      An attempt was made to identify the axiological potential of «gratitude» as the dominant of a nonfiction text, where expressive expression is a means of achieving maximum impact on the reader. The leading meanings-values ​​are gratitude-self-esteem, gratitude-happiness, universal cultural regulation.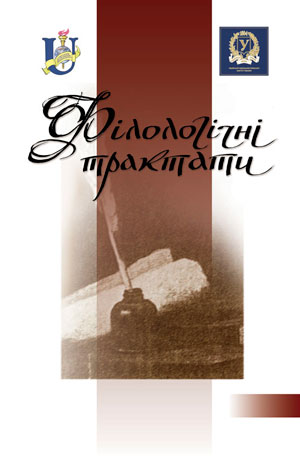 Downloads
How to Cite
Yaremenko Л. (2020). THE CONCEPT OF «GRATITUDE» AS A VERBAL AND VALUABLE DOMINANT OF MEDIATEX (on the example of Thanksgiving day). Philological Treatises, 12(1), 134–142. Retrieved from https://tractatus.sumdu.edu.ua/index.php/journal/article/view/900