Serebrjanska I. M. Ethnocultural concept "nature" as a component of a spatial code
Keywords:
concept, ethnocultural concept, a spatial code, lexico-semantic group, lexico-semantic field.
Abstract
The article deals with the analysis of the concept "nature" structure on the basis of the Ukrainian writers' works of the XX th century. It focuses on space characteristic of nature objects in Ukrainian language world picture. It also determines lexical-semantic groups, which realize the concept.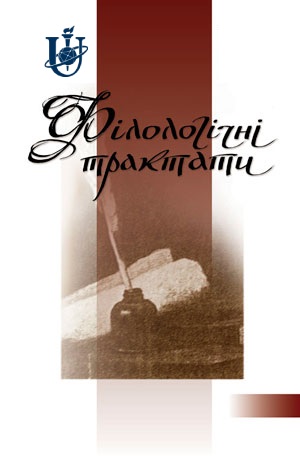 Downloads
How to Cite
Серебрянська І. М. (2020). Serebrjanska I. M. Ethnocultural concept "nature" as a component of a spatial code . Philological Treatises, 1(1), 90–94. Retrieved from https://tractatus.sumdu.edu.ua/index.php/journal/article/view/861