Zatsnuy Ju. A. Сoncerning intervariant borrowings as a source of enreching the colloquial lexicon and fraseology in the modern Еnglish language
Keywords:
assimilation, colloquial English, internal borrowings, paradigmatic activity, variety.
Abstract
The article introduces the issue of "internal borrowings" as major source of enriching the vicabulary of colloquial English. Some aspects of contacts between the national varietis of English are also touched.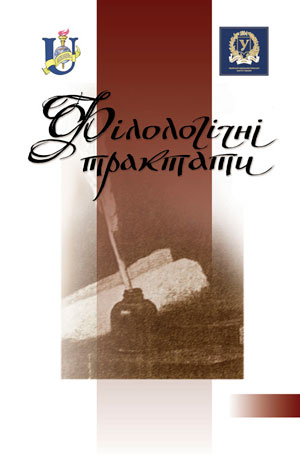 Downloads
How to Cite
Зацний Ю. А. (2020). Zatsnuy Ju. A. Сoncerning intervariant borrowings as a source of enreching the colloquial lexicon and fraseology in the modern Еnglish language . Philological Treatises, 1(2), 88-94. Retrieved from https://tractatus.sumdu.edu.ua/index.php/journal/article/view/828