Serdiuk A. M. Emotional pragmatism of a newspaper discourse in the French mass-media
Keywords:
emotion, emotionality, emotiveness, emotive pragmatics, estimation, newspaper discourse.
Abstract
The author researches the means of emotive pragmatics in French on the material of publicistic (newspaper) discourse. Newspaper texts develop the public consciousness by intensity and purposefulness of its influence, that's why emotive pragmatics for them is brightly expressed. The estimate and emotive character of the researched texts is highly intensive owing to its subject-matter: Z. Ziddan and M. Materazzi's famous conflict. The analysis of the material states that newspaper texts in our country are presented in accordance with the author's model and foreign ones follow the factual model. We have fixed brilliantly expressed author's position of the depicted event.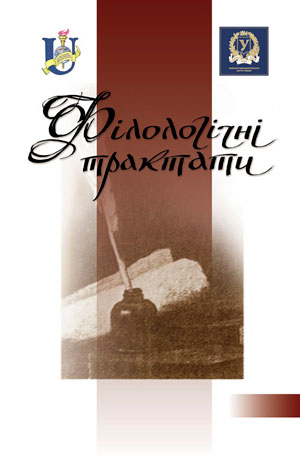 Downloads
How to Cite
Сердюк А. М. (2020). Serdiuk A. M. Emotional pragmatism of a newspaper discourse in the French mass-media . Philological Treatises, 1(3-4), 110–115. Retrieved from https://tractatus.sumdu.edu.ua/index.php/journal/article/view/814