M. Polkhovska. Linguo-pragmatic peculiarities of modern english political discourse organization (a case study of D/ Trump's public speeches)
Keywords:
political discourse, political speech, communicative tactics and strategies
Abstract
The article investigates English political discourse and analyzes linguo-pragmatic characteristics of public political speeches, exemplified by USA President D. Trump's speech to the UN General Assembly. The conducted research testifies that strategies and tactics possess high pragmatic potential and serve to fulfil the main political discourse functions – incentive and manipulative. The author determines that the main strategies and tactics used in D. Trump's speeches are self-representation, opponent's activity critics, agitation strategies, which are realized through cooperative tactics, tactics of attack, and tactics of appeal to positive changes.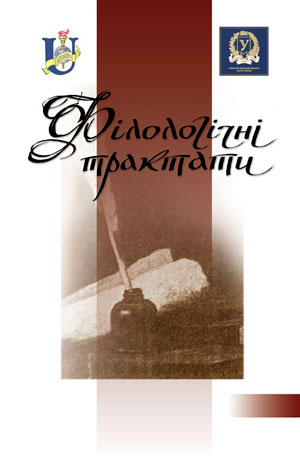 Downloads
How to Cite
М. В. Полховська. (2020). M. Polkhovska. Linguo-pragmatic peculiarities of modern english political discourse organization (a case study of D/ Trump's public speeches). Philological Treatises, 10(1), 66–72. https://doi.org/10.21272/https://doi.org/10.21272/ Ftrk.2018.10(1)-09