Svetlova A. I. Polyfunctionality and polyaspectedness of communicative silence in the English belles–lettre discourse
Keywords:
literary discourse, nonverbality, silence effect, meta–signs of silence, polyfunctionality, polymodality.
Abstract
The article deals with communicative silence, its place in the English literary discourse. Communicative
silence polymodality is defined by its diversity, surroundings, conditions and the ways of its presentation.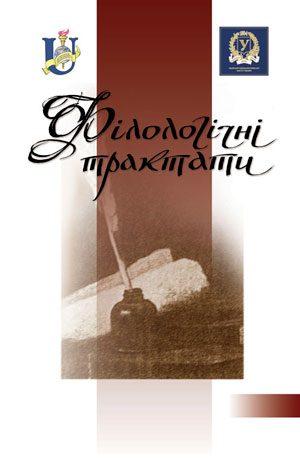 Downloads
How to Cite
Свєтлова А. І. (2020). Svetlova A. I. Polyfunctionality and polyaspectedness of communicative silence in the English belles–lettre discourse . Philological Treatises, 2(3), 104–112. Retrieved from https://tractatus.sumdu.edu.ua/index.php/journal/article/view/730