Yasynetska Natalia. Semi-calques of English neologisms in the Ukrainian language
Keywords:
neologism, borrowing, semi-calque.
Abstract
The article focuses on the approaches to defining and researching semi-calques (half-loans). The
study distinguishes between different types of semi-calques and considers semi-calques of English
neologisms of various structure and origin of 1990-2000 in the Ukrainian language.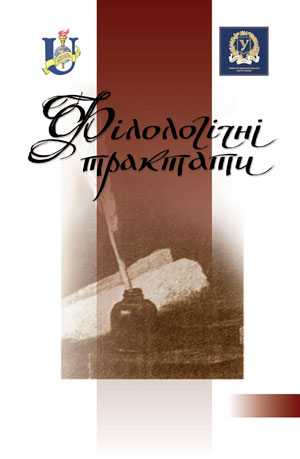 Downloads
How to Cite
Ясинецька Н. А. (2020). Yasynetska Natalia. Semi-calques of English neologisms in the Ukrainian language. Philological Treatises, 3(2), 87–96. Retrieved from https://tractatus.sumdu.edu.ua/index.php/journal/article/view/682