Chulanova G., Artiukh V. Peculiarities and Difficulties in Translation of Compatative Advertising of Fast Food Restaurants
Keywords:
advertisement, comparative advertising, pragmatics, locutionary target, locutionary source
Abstract
In this article, we analyze the phenomenon of comparative advertising and lexico-semantic features of its operation in the communication and translation process. The scope of comparative advertising determines the use of appropriate linguistic means in advertising texts, which complicates the process of translating an advertisement. The research of fast-food advertisement is determined by the focus of study of modern linguistics on the study of polysemiotic nature of communication, expression of the verbal component in the communicative space. These problems cause the relevance of scientific understanding of fast food restaurant advertising peculiarities, which are represented by verbal and nonverbal units.
This paper makes a study of such lexico-semantic peculiarities as colloquial spelling, blending, nonce words, purposeful misspelling of anthroponyms and analyzes the peculiarities and complications that rise up during translation through contextual-interpretative method, component analysis, and pragmatic discourse analysis. The verbal features of comparative advertising include the use of such a lexical reception as a pun intended, or a game of words in the ad text. The study revealed non-verbal ways of representing information about the networks of fast food establishments in the modern communicative space. Advertising texts combine a complex of lexical, grammatical and syntactic-stylistic difficulties determined by their pragmatic specifics. That is why they are a unique educational material for future translators.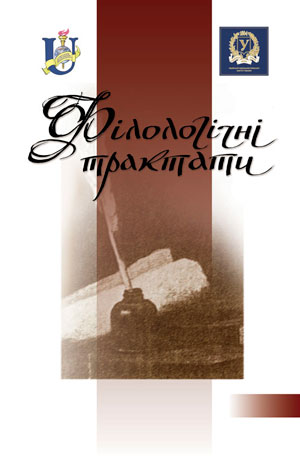 Downloads
How to Cite
Г. В. Чуланова, & В. В. Артюх. (2020). Chulanova G., Artiukh V. Peculiarities and Difficulties in Translation of Compatative Advertising of Fast Food Restaurants . Philological Treatises, 11(1), 64–69. https://doi.org/10.21272/Ftrk.2019.11(1)-8