(Українська) Кобинець А. В. Мовні уроки «Щоб не забулась рідна мова, мандруємо в країну слова» на сторінках обласної газети «Запорізька правда»
Abstract
This article is about the experience of the regional newspaper, aimed at rising of language
culture among readers. "Zporizka Pravda" works in this direction quite a long time. The paper not
only promotes the native language, but also tells about the history of words, placing on its pages
different collections, that attract schoolchildren, students and readers, that are interested in
"language question".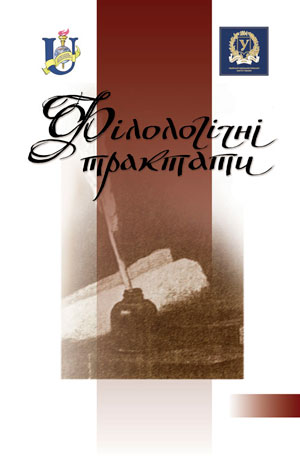 Downloads
How to Cite
Кобинець А. В. (2020). (Українська) Кобинець А. В. Мовні уроки «Щоб не забулась рідна мова, мандруємо в країну слова» на сторінках обласної газети «Запорізька правда». Philological Treatises, 4(3), 109–112. Retrieved from https://tractatus.sumdu.edu.ua/index.php/journal/article/view/573