Serebryanska I. M., Zavorotko T. M.
Keywords:
media language, miсroсontekst, concept, nature.
Abstract
This article deals with the specific of concepts "nature" in contemporary journalistic discourse.
Their linguistic expression in journalistic texts is being analysed here. The dependence of the
concepts functioning of genre specific and timing of journalistic materials are described in the
article. It also defines the basic thematic groups of the concepts "nature".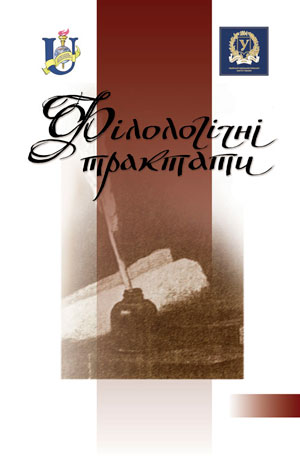 Downloads
How to Cite
Serebryanska I. M., & Zavorotko T. M. (2020). Serebryanska I. M., Zavorotko T. M . Philological Treatises, 4(3), 102–108. Retrieved from https://tractatus.sumdu.edu.ua/index.php/journal/article/view/572