Ianenko I. V. Сombined floronyms in Germanic, Romance and Slavonic languages
Keywords:
floronym; motivational feature; index of motivational feature; attributive, functional, locative, possessive, temporal, perceptive features; signified; signifier.
Abstract
The article deals with the study of the flower names (floronyms), that contain different
combinations of motivational features in their semantic structure. The matter under consideration
consists of flower names in Germanic (German and English), Romance (French and Spanish),
Slavonic (Ukrainian and Russian) languages. In order to identify the level of activity of each
motivational feature in the structure of combined floronyms indexes of motivational features have
been introduced.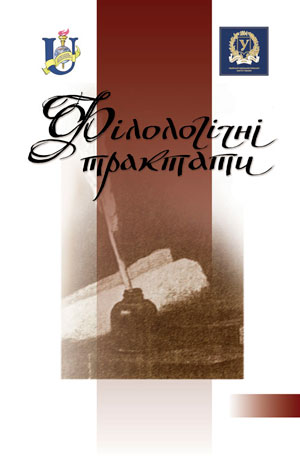 Downloads
How to Cite
Яненко І. В. (2020). Ianenko I. V. Сombined floronyms in Germanic, Romance and Slavonic languages. Philological Treatises, 4(3), 95–101. Retrieved from https://tractatus.sumdu.edu.ua/index.php/journal/article/view/571