Chernysh Anna. Intertextual structure of M. Slaboshpytskyi novels-biographies
Keywords:
allusion, insertion story metatext, reminiscence, quote.
Abstract
The paper analyzes the intertextual construction biographical prose M. Slaboshpitskiy's: quotes, proverbs,
sayings, fairy tale, a reference to the Greek myth and the like; noted their function and semantic role in the
structure of the work.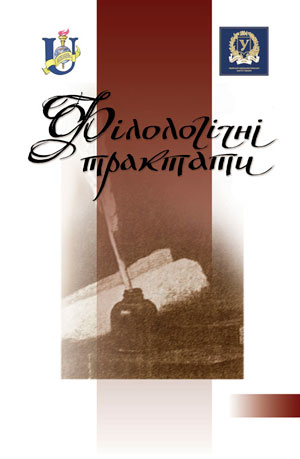 Downloads
How to Cite
Черниш А. Є. (2020). Chernysh Anna. Intertextual structure of M. Slaboshpytskyi novels-biographies. Philological Treatises, 4(4), 148–155. Retrieved from https://tractatus.sumdu.edu.ua/index.php/journal/article/view/554