Eremenko А. А. Domain «nation» in terms of B. Obama's political discourse conceptosphere
Keywords:
cognitive metaphor, conceptosphere, conceptualization, discourse, domain.
Abstract
The present paper shows peculiarities of such notion as politician conceptosphere and its influence on the
electorate from the value-cognitive point of view. The main task is to define interaction between ethnocultural and
personal meanings in individual conceptosphere of the politician. We carried out lingvo-cognitive analysis of
domain NATION that has its influence on forming of cognitive metaphors that in their turn are reflected in socialpolitical, religious as well as in intellectual life of electorate.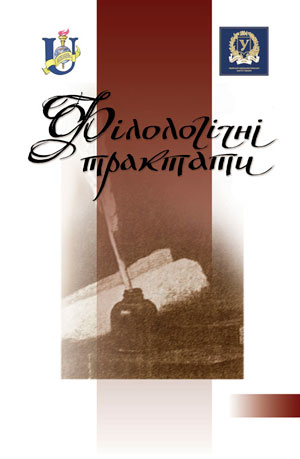 Downloads
How to Cite
Єременко А. А. (2020). Eremenko А. А. Domain «nation» in terms of B. Obama's political discourse conceptosphere. Philological Treatises, 4(4), 20–24. Retrieved from https://tractatus.sumdu.edu.ua/index.php/journal/article/view/534