Chumak N. A. Ethnic realia among the other types of specifically national vocabularies (based on ethnical realia-gallicism in modern English journalistic discourse)
Keywords:
ethnic realia, ethnic concept, realia, loan word, exoticism, internationalism.
Abstract
The article deals with the differential characteristics of the Ethnic realia concerning the other types of
national specific words, in particular realia, exoticisms, loan words and internationalisms; the relation between
French ethnic realia and enthnic concepts is defined. The article reveals such notions as «ethnic realia», «ethnic
concept».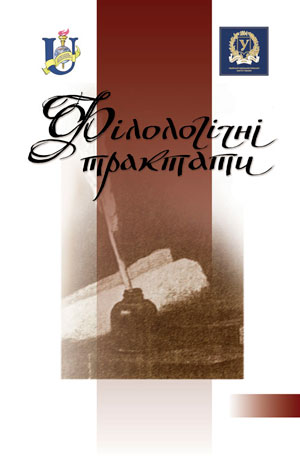 Downloads
How to Cite
Чумак Н. А. (2020). Chumak N. A. Ethnic realia among the other types of specifically national vocabularies (based on ethnical realia-gallicism in modern English journalistic discourse). Philological Treatises, 5(2), 114–122. Retrieved from https://tractatus.sumdu.edu.ua/index.php/journal/article/view/499