Shwachko S., Nalyvaiko I. Stylistic devices of negation manifestation in the language based on the English literary material
Keywords:
category of negation, explication, implication, oxymoron, litotes, meiosis, hyperbole, antithesis, phraseologies.
Abstract
The article deals with the notion of negation in the stylistically charged texts, dealing with the communicative
intentions. Complex analysis is applied in reference to structural and semantic surfaces.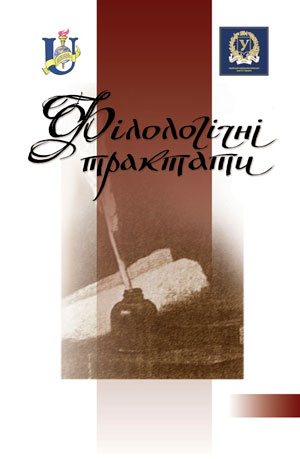 Downloads
How to Cite
Швачко С. О., & Наливайко І. І. (2020). Shwachko S., Nalyvaiko I. Stylistic devices of negation manifestation in the language based on the English literary material. Philological Treatises, 6(1), 145–148. Retrieved from https://tractatus.sumdu.edu.ua/index.php/journal/article/view/444