Maksymchuk – Makarenko S. O. Discourse of the female characters in Oleksandr Dovzhenko film-story "Charmed Desna"
Keywords:
character, female archetype, good and evil, mother, great-grandmother, God's Mother.
Abstract
The article deals with female characters created by Oleksandr Dovzhenko in his autobiographical film-story
"Charmed Desna". The exceptional skill of the artist in the depiction of artistic portraits of his mother and greatgrandmother is stressed. The author's own typology of female characters of this work is proposed.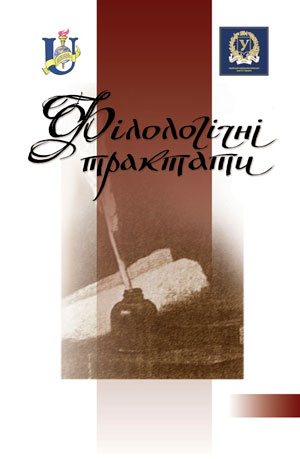 Downloads
How to Cite
Максимчук-Макаренко С. О. (2020). Maksymchuk – Makarenko S. O. Discourse of the female characters in Oleksandr Dovzhenko film-story "Charmed Desna". Philological Treatises, 6(1), 19–24. Retrieved from https://tractatus.sumdu.edu.ua/index.php/journal/article/view/430