Kush J. Incorporating Meta-cognitive Instruction in Reading Comprehension into Philology Training
Keywords:
Keywords: reading comprehension, student-centered learning, jigsaw method, Here/Hidden/Head.
Abstract
This article describes a novel pedagogical method for improving the L2 reading comprehension of philology students. Often, students who encounter comprehension difficulties when reading material in a second language are instructed to re-read the passage a second or a third time with the hopes that the repetition will cause the material to be better understood. All too often, this goal is unrealized and explicit, direct instruction strategies have consistently been found superior than none-intentional, repetitive reading. One particular strategy called 3Hs - Here, Hidden, and in my Head, is a strategy designed to identify question-answer relationships. Here refers to information that is text explicit. - Hidden requires students to make inferences based on text implicit information and Head requires students to access and utilize their own prior knowledge to answer a text-based question. Using a student-centered learning strategy, the jigsaw method, students were introduced to the 3H method and were encouraged to integrate the approach into their philology studies.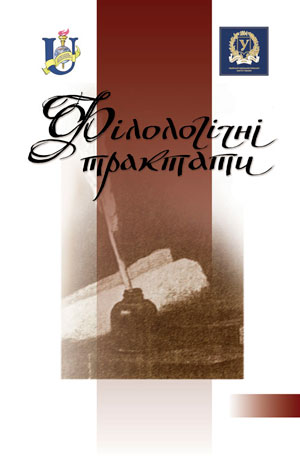 Downloads
How to Cite
Куш Дж. C. (2020). Kush J. Incorporating Meta-cognitive Instruction in Reading Comprehension into Philology Training. Philological Treatises, 11(2), 50–55. https://doi.org/10.21272/Ftrk.2019.11(2)-5