Suima I. Perephrased responsive in modern English
Keywords:
responsive sentence, paraphrased responsive, types of sentences by the purpose of communication, lexical-semantic peculiarities, question-answer structure.
Abstract
The article deals with the peculiarities of the paraphrased responsives as subtype of functional
responsive sentences (on the material of the English language). The differential features in relation to
other types of these communicative units, their lexical content, semantic and structural peculiarities
are described.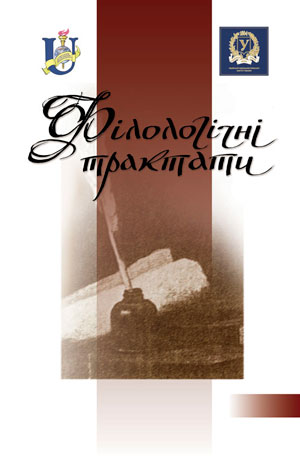 Downloads
How to Cite
Суїма І. П. (2020). Suima I. Perephrased responsive in modern English. Philological Treatises, 6(4), 46–49. Retrieved from https://tractatus.sumdu.edu.ua/index.php/journal/article/view/383