Anokhina T.О. Decoding lexical and semantic lacunae on interlingual vectors of linguistics
Keywords:
gaps, lacunае, language, speech, knowledge gaps, scientists reviews.
Abstract
The paper has revealed how lacunae can be eliminated (omission) or filled (addition). In fact, the technology
of lacunae interpretation is still open. In terms of translation debates it relates to domestication and foreignization
area of translation techniques. Lacunae are very closed off and inaccessible and only the "outside" parts of the
lacunar artifacts or phenomena, often implicit, so translations must preserve lacunae to be lacunae or reveal the
lacunae thus eliminating them. The "inside" and the "outside" of lacunar artifacts and phenomena depend upon a
translator. The commentary can be added in the book, a footnote added in the article and the extensive
commentary may be missed in speech. Thus, the techniques of elimination and adding work or fail.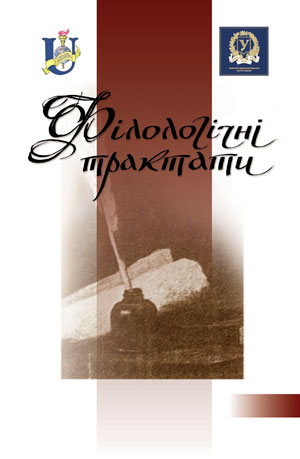 Downloads
How to Cite
Анохіна Т. О. (2020). Anokhina T.О. Decoding lexical and semantic lacunae on interlingual vectors of linguistics. Philological Treatises, 7(2), 38–45. Retrieved from https://tractatus.sumdu.edu.ua/index.php/journal/article/view/342