Serebrianska Irina. Language representation of educational problems in the texts of students' online-magazine
Keywords:
word, rhetorical question, exclamation sentence, antonyms, negative forms of words.
Abstract
The article deals with the problem of linguistic analysis of titles of the student online magazine "Education
and...". It is an attempt to identify the essential issues of education through the prism of the language picture of the
world of students as representatives of the Ukrainian nation.
The material is structured into several thematic sections that represent the relationship of the concept
"education" with other fields: "Education and Society", "Education and Power", "Education and Economy",
"Education and Culture". The linguistic analysis of the texts proves critical and emotional perception of the
education by modern youth. In the language it is clearly manifested on lexical and syntactic levels. The most
common language means updating educational issues are positively and negatively marked words which in
context become antonyms; negative grammatical forms; interrogative, exclamation and unfinished sentences, and
their combinations. The material of our research defines pragmatic component of the language consciousness of
modern students.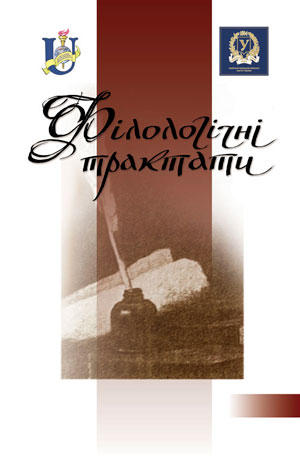 Downloads
How to Cite
Serebrianska Irina. (2020). Serebrianska Irina. Language representation of educational problems in the texts of students' online-magazine. Philological Treatises, 8(4), 51–56. Retrieved from https://tractatus.sumdu.edu.ua/index.php/journal/article/view/296