Prokopenko A., Kyrychenko I. Translation of Pseudo-Internationalisms in Scientific and Socio-Political Texts: English and Ukrainian Parallels
Keywords:
Keywords: socio-political text, scientific text, pseudo-internationalisms, internationalisms, translation.
Abstract
The article deals with the translation aspect of pseudo-internationalisms functioning in the English-speaking socio-political and scientific texts. While studying journalistic and scientific texts, a significant number of pseudo-internationalisms was found. Taking into account the fact that a big number of pseudo-internationalisms is familiar to internationalisms, they may cause a large amount of mistakes during the translation. Having analyzed some range of pseudo-internationalisms, we can say that the English word, which resembles Ukrainian one by its structure and pronunciation, may have different meaning. Its wrong translation into Ukrainian can cause serious distortion of text sense. The choice of one or another way of the translation of pseudo-internationalisms in Ukrainian mostly depends on context.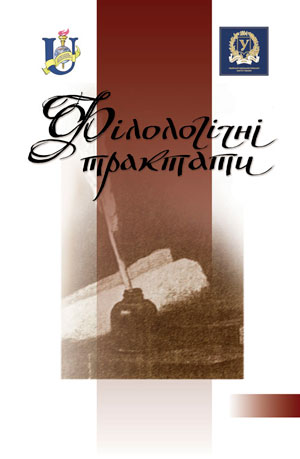 Downloads
How to Cite
Prokopenko A., & Kyrychenko I. (2020). Prokopenko A., Kyrychenko I. Translation of Pseudo-Internationalisms in Scientific and Socio-Political Texts: English and Ukrainian Parallels. Philological Treatises, 11(3-4), 95–101. https://doi.org/10.21272/Ftrk.2019.11(3-4)-11