Davydiuk L. Household Stories of West Polissya: Definition, Genre, Theme
Keywords:
West Polissya, household stories, narrative, genre, household object.
Abstract
In the article the household stories of West Polissya are studied in the genological and thematic aspects. The
aim of the investigation was the analysis of a little-researched section of verbal unsophisticated prose with a
concrete historical reflection of reality. As a result of the research are offered definitive signs of household stories and their thematic composition in folk art of West Polissya. It is established that the genre characteristics of this
group of folklore stories are completely correlated with general classifications, but the household stories of the
investigated region are always locally attached. All the aetiological events examined were relatively recent. In
part they relate to specific historical facts and also contain toponymic elements. In the course of the study it was
established that the stories of this genre-thematic group of West Polissya are mostly built on realism, but their
worldview basis is not completely lost.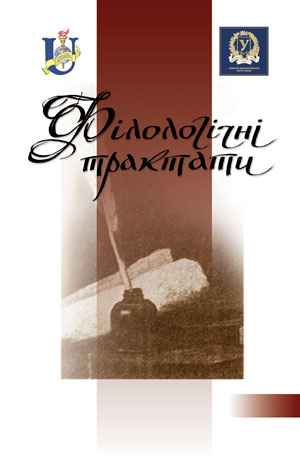 Downloads
How to Cite
Давидюк Л. М. (2020). Davydiuk L. Household Stories of West Polissya: Definition, Genre, Theme. Philological Treatises, 9(4), 162–167. Retrieved from https://tractatus.sumdu.edu.ua/index.php/journal/article/view/228