Kovaliova T., Havryliuk I. The artistic representation of information in travel essay journalism of M. Trublaini
Keywords:
travel essay, travel essay journalism, M. Trublaini, artistic representation of information, portrait, landscape, detail.
Abstract
The peculiarities of the artistic representation of information in travel essays of the famous Soviet-Ukrainian
writer and journalist M. Trublaini are considered in the article. It is emphasized that M. Trublaini's work reflects
the general tendencies of development of travel essay of the late 20's - early 30's of the XX century. It was found
that the artistic representation of information in M. Trublaini's travel essays depends on the leading cognitive and
propagandistic types of mass communication at that time. The essayist focuses on character-images, as well as
landscape descriptions. With their help he creates a real picture of the world through which his path lies, like a
traveler. At the same time, Trublaini tries to create a "new" space, a "new" world, whose main character is the
"renewed" Soviet man. The emphasis on descriptive-informative and narrative-propaganda components leads to a
decrease in the degree of artistic filling of travel essays by M. Trublaini.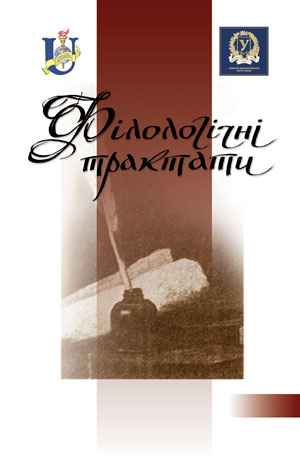 Downloads
How to Cite
Ковальова Т. В., & Гаврилюк І. Л. (2020). Kovaliova T., Havryliuk I. The artistic representation of information in travel essay journalism of M. Trublaini. Philological Treatises, 9(4), 155–161. Retrieved from https://tractatus.sumdu.edu.ua/index.php/journal/article/view/227