A. Dymovska. Markers of ideological kitsch in a story "Control numbers" by Les Gomin, in a short story "Yurko" and in a sketch "Future pitmen" by M. Khvylovyi
Keywords:
kitsch, avant-garde, social realism, image, marker.
Abstract
The article is dedicated to the research of markers of ideological kitsch, of means and principles of creating
of kitsch images in literature of 30-s XX sent. on the material of artistic prose by N. Khvylovyi and L.Gomin. We
traced the sources of social realistic figurativeness and established its connections with avant-garde art. Also we
drew lots of attention to the analysis and summarizing of mechanism of literature's transfer from avant-garde to
social realism, in consequence of this there appears such a half marginal phenomenon as ideological kitsch. And
in its turn it is considered as a system of different types of kitsch – revolutionary-romantic, manufacturingcommon, Stalinist, "antibourgeois" and etc. The advanced hypothesis are proved by typological comparison of
works by N. Khvylovyi and L.Gomin, in which we can definitely trace markers of different types of ideological
kitsch. And, as the researcher considers, they illustrate the victory of social realism on the avant-garde and the
asseveration of "new soviet literature", and also it is an evidence of creative crisis and personal drama of writers
in 30-s years.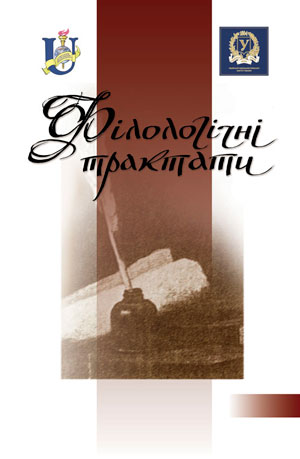 Downloads
How to Cite
Димовська А. К. (2020). A. Dymovska. Markers of ideological kitsch in a story "Control numbers" by Les Gomin, in a short story "Yurko" and in a sketch "Future pitmen" by M. Khvylovyi. Philological Treatises, 9(3), 124–130. Retrieved from https://tractatus.sumdu.edu.ua/index.php/journal/article/view/201