Shvachko S., Stepanov V. Modeling the «political life» frame concept on the basis of a political-aphorism corpus
Keywords:
concept, frame, basic frames, aphorism, corpus.
Abstract
Стаття присвячена розкриттю механізмів моделювання фреймової структури концепту
ПОЛІТИЧНЕ ЖИТТЯ на матеріалі ресурсів корпусу афоризмів, авторами яких виступають відомі
політики минулого та сьогодення, що здійснюється за формулою «поняття – пропозиція – слот».
Додатково наводяться ілюстративні схеми фреймової моделі досліджуваного концепту та відповідні
засоби вербалізації його складових елементів.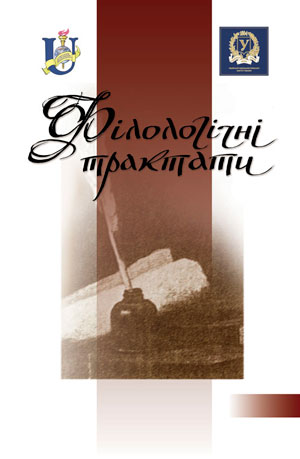 Downloads
How to Cite
Швачко С. О., & Степанов В. В. (2020). Shvachko S., Stepanov V. Modeling the «political life» frame concept on the basis of a political-aphorism corpus . Philological Treatises, 9(3), 67–74. Retrieved from https://tractatus.sumdu.edu.ua/index.php/journal/article/view/193