Zhylenko I. Genre-thematic kaleidoscope of the women emigrant flash fiction
Keywords:
life and creative work, flash fiction, symbol, motif, story, novel.
Abstract
The article deals with some genres of flash fiction of little-known Ukrainian writers of the interwar period,
which have mainly been placed on the pages of the emigration periodicals. Some author biographical information
is being analysed and genre priorities of flash fiction are being set. Different types of stories, novels, memoirs and
essays of B. O'Connor-Vilinska, O. Khrapko-Drahomanov, Lesia Verhovynka reveal a common theme – life of the
Ukrainian village in the post-revolutionary period, relationship between men and women, gender issues, emigrant
life. Some style features of the flash fiction have been outlined, some of which are deep psychological, philosophic
and didactic generalizations. One perceives existential, ethnographic and folklore motifs, finds national symbols;
apocrypha elements, fiction and sacred history – these are characteristics of the literature of the early twentieth
century. Particular attention is being drawn to the cultural traditions of the Ukrainian people, depicting anti-war
atmosphere of peasants. The writing skills of the writers, which lies in the use of the linguistic,stylistic, and artistic
tools and techniques, is being emphasized. The idea of the general cultural space of the twentieth century without
these and other names of women writers is inconceivab.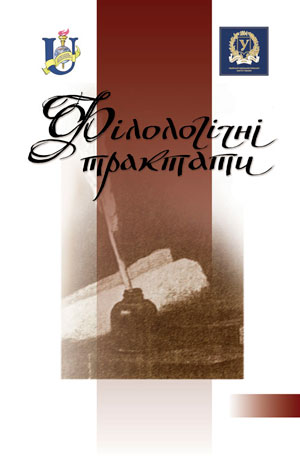 Downloads
How to Cite
Жиленко І. Р. (2020). Zhylenko I. Genre-thematic kaleidoscope of the women emigrant flash fiction . Philological Treatises, 9(1), 142–151. Retrieved from https://tractatus.sumdu.edu.ua/index.php/journal/article/view/158