H. V. Chulanova, A. V. Voronko. The realization of the language game on the lexical-semantic level in advertising english slogans.
Keywords:
language game, language device, slogan, recipient.
Abstract
The article focuses on the language game and its realization in advertising slogans. It analyzes the pragmatic orientation of English texts of slogans. It determines the usage of devices on the lexical-semantic level to create the influence on recipients and shows the pragmatic and manipulating features that create an emotional reaction of the recipients with a help of verbal component. It describes the role of language game as a means of attraction of clients in the structure of slogans.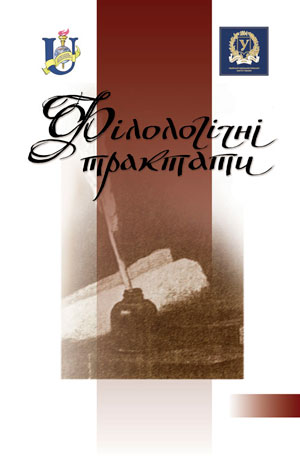 Downloads
How to Cite
H. V. Chulanova, & A. V. Voronko. (2020). H. V. Chulanova, A. V. Voronko. The realization of the language game on the lexical-semantic level in advertising english slogans. Philological Treatises, 10(3), 77–81. https://doi.org/10.21272/https://doi.org/10.21272/Ftrk.2018.10(3)-12