S. Shulik. Translation of occasional innovations in english literary discourse.
Keywords:
occasional innovations, English literary discourse, methods of translation, word-formation derivation.
Abstract
The article deals with the study of occasional innovations in English literary discourse and ways of their translation. It was found out that literary texts are the richest sources of occasional innovations. The conducted research defines the features of functioning of occasionalisms, their inseparability from the context, existence in speech in a certain speech situation, restriction of further spread. The ways of occasional innovations coining were determined, as well as the reasons of their creation.
In the article the main ways of translation of occasional innovations were investigated and also factors influencing their transfer from one language to another.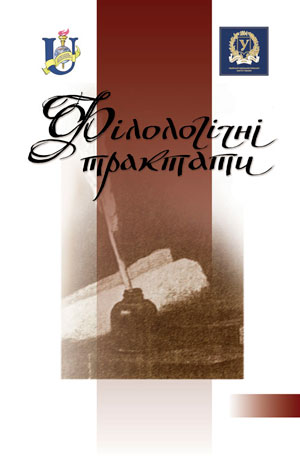 Downloads
How to Cite
S. Shulik. (2020). S. Shulik. Translation of occasional innovations in english literary discourse . Philological Treatises, 10(3), 43–48. https://doi.org/10.21272/https://doi.org/10.21272/Ftrk.2018.10(3)-07