Y. Kats, O. Shmatukha. Problems of translation of english announcement texts.
Keywords:
announcement texts, decoding, problems of translation, codding, primary text, editing process.
Abstract
The article deals with the peculiarities of the problems of translation of English announcement texts. The paper is aimed at the general tendency to researches of pragmatical and communicative characteristics of the language phenomena and also the fact that insufficiently studied there is an interrelation between pragmatics of texts, conditions of their functioning, the choice of language means and existence of a large amount of difficulties at the translation of English announcement texts.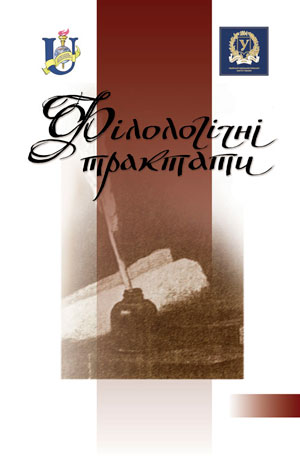 Downloads
How to Cite
Y. Kats, & O. Shmatukha. (2020). Y. Kats, O. Shmatukha. Problems of translation of english announcement texts . Philological Treatises, 10(3), 38–42. https://doi.org/10.21272/https://doi.org/10.21272/Ftrk.2018.10(3)-06